Whilst looking for useful information to add to the reference room thread, I noticed the posts about the correct orientation of the ZTX753 transistor.
This diagram from the datasheet shows that the collector is on the left side when viewing with the curved/flat towards you:
[IMG]
[/IMG]
from the hackernap schematic:
[IMG]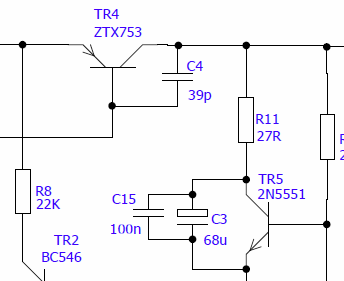 [/IMG]
we can see that the emitter of the 753 connects to the power rail and top end of R28; the collector to C4. From this it is possible to establish the correct orientation, which is that the large flat side of the 753 matches the flat side of the symbol on the PCB.